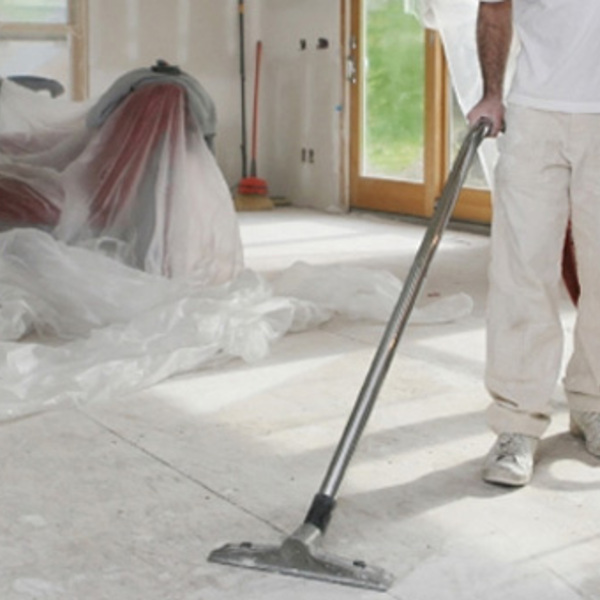 Post construction cleaning services are an essential part to any commercial or residential construction project. At Clearcare, our staff are dedicated to going above-and-beyond to meet your expectations, and are fully resourced and available to complete the job quickly and efficiently. Whether you have imported Italian marble or specialized hardwood flooring and fixtures; our staff are trained with specialized cleaning processes to deal with sensitive materials.
We can manage all aspects of the post construction cleaning including the scheduling to work in conjunction with your contractor's ensuring that your post construction cleaning is completed within the allotted timeframes. Our post construction cleaning is in three phases and are broken down as follows.
Phase 1 - Rough Clean
This phase is generally requested after the framing, plumbing, and electrical have been inspected and completed. It may also include removal of large debris and trash, a general sweep out, and removal of stickers. This will help prepare for incoming painting, flooring, fixtures and cabinetry contractors.
Phase 2 - Prep Clean
A detailed cleaning of kitchen and washrooms are required including sinks, tubs, showers, cabinets and countertops. During this phase we also included detailed cleaning of baseboards, light fixtures, door frames, window ledges, interior windows, mirrors, with floors being vacuumed and mopped.
Phase 3 - Final Clean
At this stage, all contractors have completed their work and no longer require access. Garage areas are swept, carpets are vacuumed, floors are mopped and any remaining dust is addressed at this stage. All cleaning requirements from the second phase are reviewed to ensure the building is in 'move in' ready condition.
For all post construction cleaning projects, Clearcare provides all necessary environmentally friendly cleaning supplies, a highly trained workforce and professional equipment. Partner with us for your next construction project and see the difference Clearcare can make.
We Provide Post Construction Cleaning Services for:
Residential
Commercial
Condominiums
Subdivisions
Custom Built Homes
Pre Move In Cleanings
Additional Services include:
General Cleaning Services
Superintendent Services
Window Washing Services
Carpet & Upholstery Cleaning
Supply & Stock Consumables
Power Washing Services
Litter Control
Tile & Grout Deep Cleaning
Areas we Service:
Mississauga, GTA
Oakville, Burlington, Milton, Halton Hills
Hamilton, Stoney Creek, Dundas, Ancaster
Niagara Falls, St. Catharines, Welland
Cambridge, Guelph